D

ELTA Klarierung - This is service all around the ship.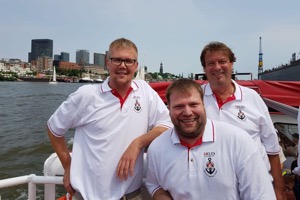 We are your clearing agency in the port of Hamburg. We offer complete service for your ship and its crew. Whatever you need, we will be there for you - 24/7, 365 days per year!
The Port of Hamburg is our home!
Benefit from our years of years' experience!
You reach us anytime at our 24 hour hotline:
+49 (0)40 8090 366 30